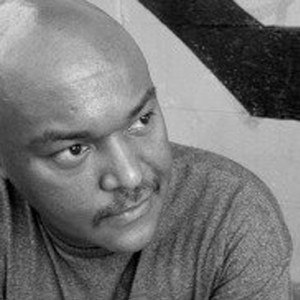 Deep Space Radio Interview:
Hi, please tell us your name:
DJ Art Payne
Where you reside:
Detroit, Michigan USA
How long have you been DJing:
I started DJing around 1982 (summer – learning) or 1983 (early – 1st paying gig) so almost 35 years now.
What was the first Record you purchased on your own because you had to have it:
Wow, can't remember the 1st exactly but I did run across a stack of old 45s from my teenage years. Some of the titles I remember were Toni Basil – Mickey, Steely Dan Aja, J Geils Band, Chicago, Fleetwood Mac, Foster Sylvers but one of the best was the original 45s of Cybotron "Cosmic Cars" and "Alleys of your Mind" on Juan Atkins original Deep Space Records.
What was it about it that captured your attention?:
Skip the 45s and let's talk the 1st album I think I bought – it was Graham Central Station – "Ain't No doubt About it" mainly for a funky track called "The Jam" that just blew my mind back then – https://www.youtube.com/watch?v=weV1K1MMs0I Weird thing is that years later because of the Internet and Who Sampled – turns out that that the drums were in SEVERAL other songs I love like Soul II Soul "Back to Life" and Souls of Mischief – "93 to Infinity", a Biggie track, Geto Boyz, even Technotronic – "Pump Up The Jam" – Who Knew???
What is your favorite piece of equipment to DJ (with)?
Long back story, I think I first tried to go digital around 2006, I bought Final Scratch but it sucked VERY VERY BAD. I started researching and seeing what the "working mainstream DJs" were using and it was Serato Scratch Live. Radio DJ Gary Chandler told me it was "that deal" and another good friend of mine, DJ Marquis was revamping his studio and was able to get me a discount since he was buying a lot of gear from a local retailer. Back in the day I had no problems saving or spending a grip on a pair of Technics 1200s but I had a VERY HARD TIME justifying $400+ for Serato but I finally broke down and bought it in Spring of 2007 (Damn, it was around this time of year – been 10 years). It was the BEST THING EVER. Very intuitive, it felt just like the records I had been using for almost 25 years but expanded on it.
So to answer the question, My favorite piece of equipment is Technics 1200s and Serato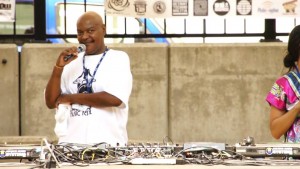 Comment on three of your favorite dishes/food and why you like them so much.
I like a lot of different foods, Chinese, Thai, Swarmas. I don't really cook much so I live on carryout most days.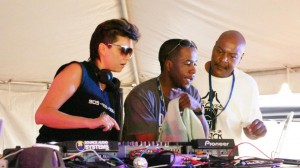 Could you tell us about the first time you went clubbing, Who performed? Who did you go with?
Honestly I can't remember. I went away to college at Eastern Michigan University but would come home to Detroit every weekend to work so I would still hit some of the parties in Detroit at night on weekends. Parties at the Downstairs Pub, Park Ave, The Y – in the summer – those legendary backyard parties in Palmer Woods and Sherwood Forest – I honestly can't remember the actual first one. In fact weird thing is I first caught the bug to DJ on the Cass Tech Senior trip to Disney in Florida. On the LONG bus ride – somebody had a boom box and a DJ mix tape and the DJ (forgot who it was) was juggling and doubling some Prince songs. The women were loving it. I said "I want to learn to do that"!!!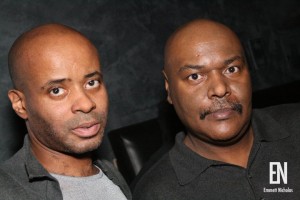 When I would hit parties – especially some of the ones Juan and Derrick were spinning, I would watch and listen to the mixes and LEARN. At the same time Keith Martin and I were buying equipment so when and if we got skills – we'd be ready. I think we eventually ended up rented to Deep Space and shortly there after got the invite to join.
Would you rather be a Dolphin, an Eagle or a Tiger?
What the hell? I dunno, I guess a Eagle since I like to soar above the bullshit or maybe because I am BALD??
What are three of your favorite Sci-Fi movies and/or books? Tell us a bit about them and what makes them so great.
Hmmm, I like Sci-Fi but not a HUGE movie fan – maybe some of the Star Wars or Star Trek films – no real favorites in Sci-Fi that come to mind.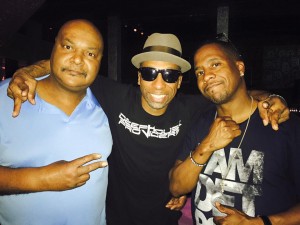 Do you have any pets?
Just fish, been doing Fish and Aquariums for most of my life.
When you are not doing the music thing, What do you like to do with your time? Do you practice a sport, a hobby or any special interests?
Just the Fish and Aquarium thing mentioned above.
Please explain what inspires you in the DJ booth?
Contrary to some of the others on Deep Space Radio, I feel just as comfortable playing mumble rap and mainstream music as I do House. Both are about a journey. When I play mainstream, I am still thinking 3 or 5 records ahead to get to where I need to be. Just like House, you have to map out the evening or the "journey". Throwback R&B and testing new music early. build up to banging around Midnight, wind 'em down after 1am or around 1:15ish to get them to close and get out without incident or wanting to hang out and sip after 2am.
Which fictional character has had the most impact on your life and why?
No fictional character come to mind,
Non fictional – quite a few but one who stands out is Kevin Saunderson's brother Ron who taught me about Computers and the business side of the Music. He turned me on to Computers with the Amiga and I eventually went over to Mac where I was kinda like a Apple Genius before they started the Apple Stores. I worked CompUSA, Circuit City and Sears. I even attended MANY of the Apple Keynotes where Steve Jobs introduced new Apple shit. I was there in the audience respectively the years when iTunes, the iPod, and the iPhone were introduced.
Ron was also a Road manager for some of the Funk bands of the 70's and 80's. Him being diligent about accountability during my promotion trips for KMS gave me mush experience and later led me to a job as a Midwest Regional Rep for Luke Records. All the Micro problems in the House and Techno world were just 10 (or 100) fold with mainstream Retail and Radio.
Who are some of the artists you are listening to at the moment?
At the moment, I am on Music overload, playing catch up on mainstream music and prepping to make a few more mixes on the House tip for Deep Space Radio. I am also hoping to land a weekly at a local Detroit area bar, When I get the audio caught up, I need to start working on catching up on Music Video…. No time for personal listening at the moment.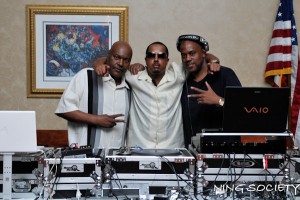 Tell us in general about your life's philosophy, Why and How you choose to live the way you do?
Hmmmm… Not sure if I want to put that much thought into it – Short answer – Take things one day at a time -step by step….
One of my best philosophies is "Somebody has to shine the spotlight so others may shine".
People asked me why I never wanted to make music or travel over seas to DJ – recognition by the (right) people who know what you are and what you can do TO ME is more important than acceptance and notoriety by the masses. I strive for props behind the scenes instead of another face on the stage.
Art Thank you so much for giving us your time, you have had a unique and captivating Journey as a DJ and Human Being!
more info: Art Payne