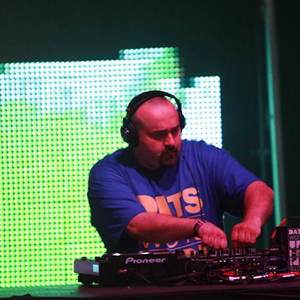 Having been surrounded by the standard 4/4 sounds of techno, house and electro in the Detroit electronic scene, influenced by the gritty industrial sounds of groups like Meat Beat Manifesto, Front 242 and NIN, and always searching for something different, led Calico to find the bass heavy abstract sounds of drum & bass and dubstep.
Attending his first underground events in 1996 at Detroit's famed Packard plant and The Warehouse changed his life forever, and lead him into a whole new world. Beginning in 1999, after a few years of attending events and seeing what there was to offer, Calico began helping promote and present events with various crews around the city, helping to bring some of the biggest names in the game. 2004 saw the start of his own mission with The Cat Thieves where he made it a point to focus on events that were mixed genre, but always pushing heavy bass sounds as well as featuring some of the best from the local scene.
The last 5 years have seen Calico alongside partners Deka, Deadlines and Karnage of DATSWOTSUP! push the boundaries of dubstep/grime/garage and anything with a heavy baseline, while bringing legends such as Hatcha, N Type, Pinch, Truth, Youngsta, Joker, Africa Hitech, Distance, Joe Nice and 6Blocc as well as many more of the scenes heavyweights, for their debut performances in the motor city.