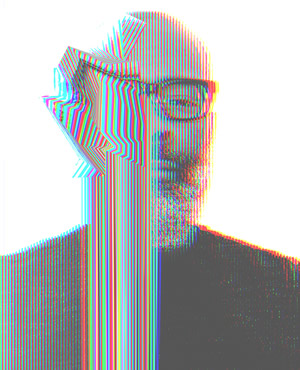 Rontronik (Ron Croudy), is a music producer, DJ/Controllerist, and co-founder of micro-label Toshoklabs. Based in New York City, the diverse music aficionado has been creating electronic music for over a decade. In 1999, he debuted his first two tracks on a compilation entitled "Toshoklabs Presents: Dated" under the monikers "technique:concrete" and "Cardboardmen". In August of 2007, he released his first solo debut on Töshöklabs, the Magma EP. Now, Rontronik, continues with exclusive production collaborations, remixes and a growing catalog of digital releases including an ongoing dj mix podcast series simply titled Radio Rontronik.
Rontronik also serves co-founder of boutique creative studio, Smartbomb, where he spends his days providing creative direction for a diverse clientele. Most notably he has worked with artists and entertainers such as Ghostface Killah, A Tribe Called Quest, KRS-One, Anti-Pop Consortium, Company Flow, Terry Crews, and Usher.
Currently, Ron is bridging his visual talents with his audio thru an exclusive collaboration with Soundwall.